Read reviews and testimonials on Chow Hound, Zabihah, Chicago Foodies, and Yelp, from happy Mediterranean Oasis customers!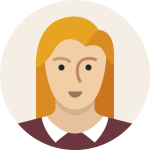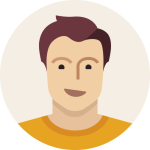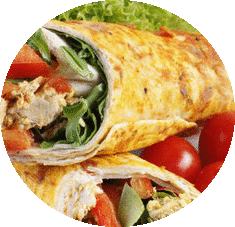 breadhound
Chicago, IL
Found Mediterranean Food in Naperville
Just tried out a new place for Mediterranean food last night:
Mediterranean Oasis Mart 357 East Bailey Rd. Naperville, IL 630-420-9507
Near Bailey and Washington - about a block east of Washington
This place has been open for about a month, and I finally stopped in last night. It was fantasic to find I won't have to travel to Andersonville in Chicago to stock up on those great Midde Eastern Breads. They had lots of varieties of fresh bread on hand, most from Chicago area bakeries on the south side.
They advertise the following types of foods: Arabian, Greek, Iranian, Indo Pak Groceries. (I even found some Puerto Rican spices I was about to order from the Internet.)
The store was a larger than the storefront would suggest. They had well-stocked shelves of wares from all over the region. Lots of the items had instructions in English. As I walked the aisles, one of the owners would warmly shout out suggestions for what items I was near. He came down the aisle to find something he wanted me to see.
When I got back to the fresh meat and deli area, he came back and offered me some delicious hot, sweet tea, while explaining his food. He even recommended which Palestinian bread would taste best with their hummus. He explained they offered homemade cooked items too, including shawerma and shish kabob. They don't seem to have a dining area. They also will do catering including stuffed lamb and poultry.
The had meats that were Zabitha Halal (prepared via Muslim dietary laws) and what appeared to be some religious items behind the counter. I didn't know those regions had sausages and lunch meats. I tried some mild Sucuk (soudjuk) sausage which had a zesty flavor - I even heated up some slices in the microwave. I imagine it would taste good fried up with scrambled eggs. I also tried some Cyprus Cheese, which reminded me of Spanish manchenga.
I'd like to go back soon to try the various types of couscous and some of the canned bean items. I'd also like to try some of the sweets.
The other owner was also very friendly and we had a nice conversation about how they created the store. I told him I'd like to come back and have him guide me on how to cook with some of the items. I don't know their hours, but they were open until 9 p.m. on the Saturday nice I went.
Yvonne Maffei
Chicago, IL
Mediterranean Oasis Mart in Naperville Not Just a Grocery
I'd heard of the famous dish "Imam Biyaldi" before, but never really knew what the hype was all about. Being a Sicilian who also loves Turkish and other Mediterranean foods, I thought I had tasted just about every dish where peppers, eggplant and garlic were smothered in olive oil. For some reason, the one I've just tasted was different- in a totally delectable way. "Imam biyaldi" is the Turkish phrase for "the imam fainted". It is said but not known for sure that an imam, or Muslim spiritual leader, tasted this recipe and was so overcome my the intensity of flavors that he fainted! Well, I didn't exactly faint but I do agree with some foodies who say this could be the original ratatouille, one of my favorite dishes in the world.

 

On a homespun tablecloth decorated by vased fresh flowers, Imam Biyaldi was served to us at our favorite ethnic market, the Mediterranean Oasis Mart in Naperville, IL. We've been shopping there for years and most recently enjoying generously portioned pita sandwiches stuffed with delights like lamb shish kabob, grilled chicken and grilled sirloin tips. Now, they've enticed us further by expanding their menu to include entrees, salads and desserts and even setting up tables in and out on the storefront for their customers to enjoy these foods. Although our Imam Biyaldi was not served in eggplant shells (the traditional method) it was plated like a salad and served cold with pita bread to scoop.

 

If you're ever in the suburbs of Chicago, you must visit this store. You'll probably be welcomed with a glass of mint tea or mango juice, just like you've come to visit a relative. Shop around then sit down to enjoy one of the many delightful dishes on the menu. No matter what you pick, I don't think you'll be disappointed. Oh, and tell Abu Shoosha I sent you..

 

Mediterranean Oasis Mart is located at 357 Bailey Road in Naperville, IL 60565. (630) 420-9507.

 
sheikhmang0
Naperville, IL
Mashaallah this is the best Muslim grocery store I've been to. Clean, organized, well-stocked but all that aside, they have excellent manners and courtesy. From serving you tea to calling you by name every time you come, these guys are the best. The takeout food is excellent and of high quality and I have no worries feeding my family with it, unlike other fast food type places. The halal meat is the best quality I've ever got and I get my meat exclusively from this place now.
Kat A.
Chicago, IL
About a couple of months ago I was craving a falafel sandwich with a side of hummus, but my favorite go-to place is all the way city. My craving was big, but not enough to drive 30 miles right as afternoon traffic was about to hit. Luckily I found this place on yelp and it was nearby and had great reviews. I crossed my fingers hoping it was better than Naf Naf...and it was! I went in on a Friday afternoon, which wasn't the best idea because it's one of their busiest times. Lunch to dinner rush. Customers filled every table, a few were grocery shopping while they waited for their orders, or some were in line to order/retrieve their carryout so it was a bit overwhelming. To me it was a little chaotic, but everyone else was in rhythm with how things were done.
The 3 guys cooking and taking orders were pros. They knew which order belonged to each customer and fulfilled any additional orders (extra garlic sauce, hummus, spoons, napkins, carry out container, etc.) that were yelled a few feet away. I was there for about 15-20 minutes waiting to order. Mostly because I wanted the rush to die down. Also, the more I waited and saw other people's orders, I got a little indecisive. Fortunately, a gentleman saw my indecision and offered to help. He told me which dish was his favorite as well as his girlfriend's. He also answered a couple of my questions and even informed the cooks that I haven't ordered. I was really grateful he did that because it would be easy to overlook me among all the tall guys in front. With the gentleman's advice, I ended up trying their hummus and chicken kabob dinner special (comes with a side of pita bread, garlic sauce, rice, and salad). All of it was really delicious and filling.
You get enough for two people or eat half and save the rest for later. Their chicken kabobs were nicely cooked and wasn't dried out. It was juicy and flavorful. Their garlic sauce didn't taste too garlicky, but I liked it nonetheless. (I love garlic.) It had a good consistency like their hummus which I got container full to last me a week. Another yelper mentioned chocolate covered pistachio bar and from the sound of it, I had to give it a try. It also happened to be the owner's favorite chocolate bar which he mentioned when I added it my order. It was really good and kind of wish I didn't try it because I've added it to my sweet tooth list and it's conveniently located next to the register. Temptation right before I leave! Anyway, I've gone to this place a few times since my first visit and I always have it in my head to try something new, but end up getting the chicken kabob special every time. I love it that much.
I did try their falafel appetizer and they're as good as my go-to place downtown. Hopefully, I get around to trying their falafel sandwich which was how ended up finding this place on yelp. Darn my food cravings! Also, every time I've gone in, the cooks and the owner who rang my order up a couple of times were always nice and friendly. Note to self: Take photos of food before eating. =|